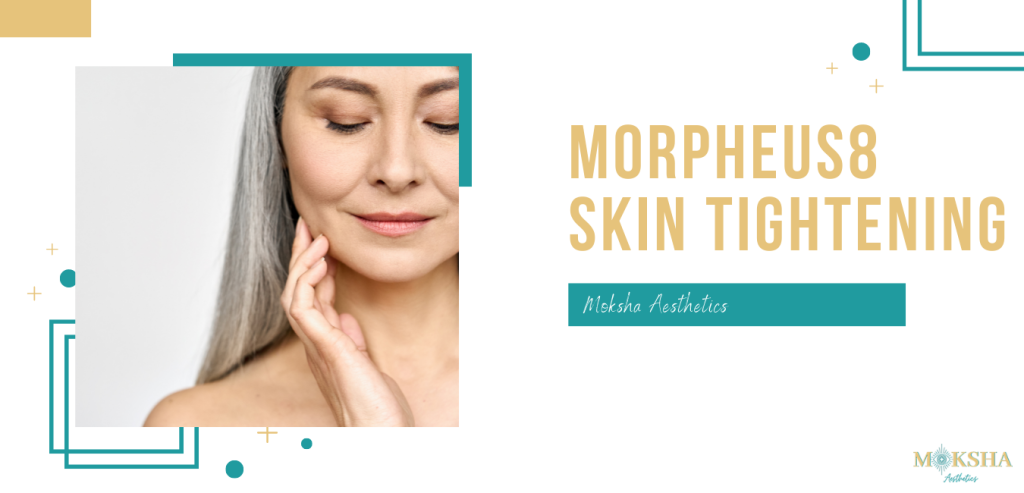 Morpheus8 Skin Tightening in Potomac, Maryland
Morpheus8 is a microneedling treatment that combines the benefits of microneedling with those of radiofrequency, remodeling both the face and body for tighter, firmer, more youthful skin.
By delivering the deepest fractional treatment available, Morpheus8 stimulates and remodels your collagen for dramatic results.
Why Choose Morpheus8 Skin Tightening?
What makes Morpheus8 so great is its easy customizability, suitable for use on the jowls, abdomen, arms, knees, neck, and more.
Morpheus8 tightens skin by reducing wrinkles and rebuilding both collagen and elastin, without surgery and even without any downtime required. Better yet, it's safe for many skin types and tones.
What Does Morpheus8 Skin Tightening Feel Like?
Morpheus8 is a minimally invasive outpatient procedure, and it's very tolerable. Beauty isn't pain in this case.
A topical anesthetic is applied prior to the procedure, so you really shouldn't feel any significant discomfort.
When Will I See Morpheus8 Skin Tightening Results?
Results do take time to reveal themselves as your collagen and elastin work to tighten and remodel your skin.
Most patients undergo three treatments spread six to eight weeks apart for best results, though you may require more. You'll see gradual improvement throughout this time. It may take up to six months until you see full results.
Am I a Good Candidate for Morpheus8 Skin Tightening?
Adults who are healthy and have good skin laxity are best suited for skin tightening with Morpheus8.
Patients should be healthy, ideally non-smokers, and have realistic expectations about treatment outcomes.
Where Is the Best Place to Get Morpheus8 Skin Tightening in Potomac?
Interested in learning more about the benefits of skin tightening via Morpheus8? Moksha Aesthetics is here to help!
Give us a call at 240-907-5009 to schedule your consultation with one of our skilled providers in our Potomac office to see if Morpheus8 is right for you!