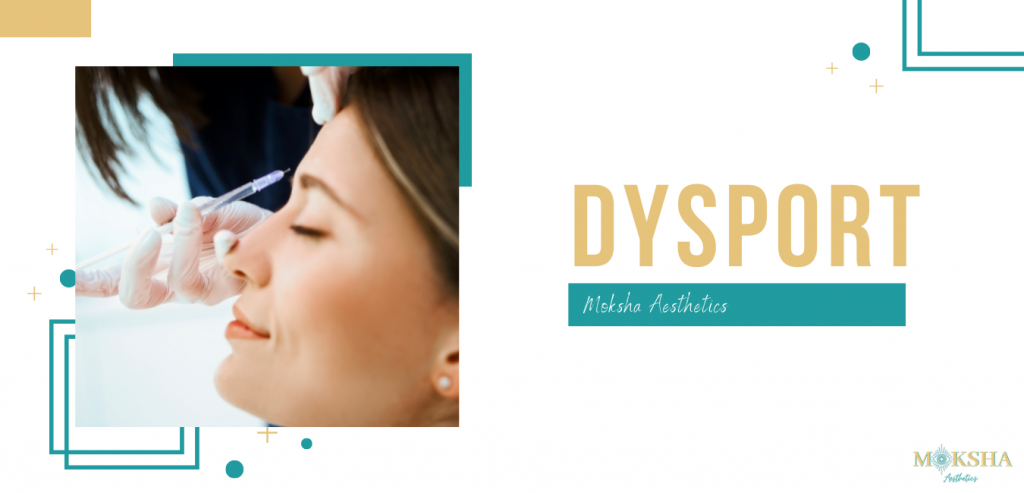 Dysport® is one of several injectables that belong to a class of treatments called neurotoxins or neuromodulators. This class of injectable treatment is designed to reduce wrinkles and fine lines on the face and neck and work by relaxing muscles.
Dysport can be use to target specific treatment areas, but doesn't affect other areas or affect facial movements. You can still express yourself naturally.
Who Should Consider Dysport?
Dysport works for both men and women. If you are  between the ages of 18 and 65 and in good health, Dysport can be a treatment an effective option.
However, Dysport may not be the best choice if you've had facial surgery or deep scars. Before any neurotoxin treatment, our medical professionals who have years of experience with injectables, will work with you to evaluate your very own unique situation and create a custom treatment plan.
Like all neurotoxins, Dysport requires ongoing treatments to remain effective. Our team will help you create a schedule that's affordable and effective.
What To Expect During Treatment
Treatment typically takes 20 minutes or less. Our injection specialists will target the areas to treat, and make a series of injections. You'll then wait for a few minutes to make sure there are no reactions, and then you can resume your daily routine. 
What Are The Results?
Most patients report seeing improvements two to three days after treatment, with continued improvement for a few weeks. Dysport treatments should be repeated every three to four months so you maintain optimum results.  
How To Learn More
Schedule an appointment with the injectors at Moksha Aesthetics, and we'll work with you to create a plan using neurotoxins to help you reach your appearance goals.
*For information on pricing, please call (240) 907-5009 or email info@mokshaaesthetics.com.