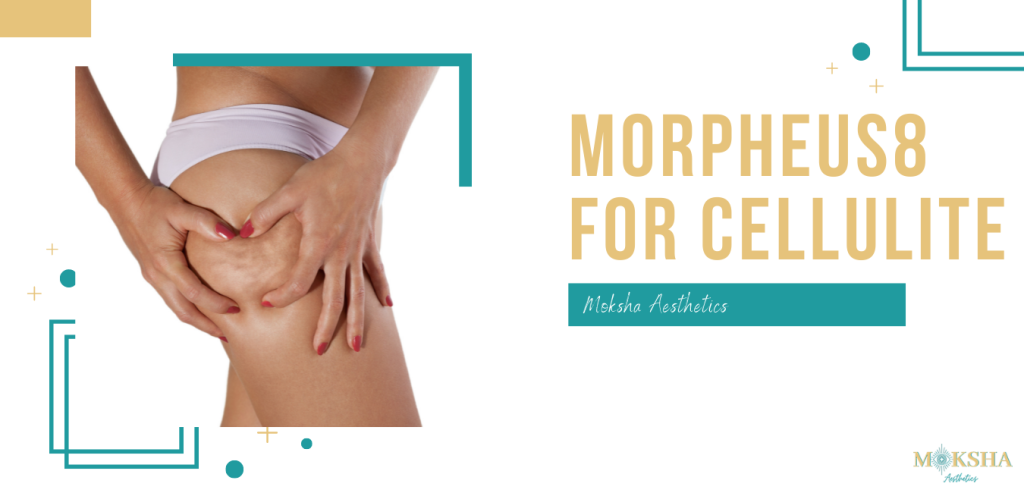 Morpheus8 for Cellulite Reduction in Potomac, Maryland
Morpheus8 is a one-of-a-kind device that combines both microneedling and radiofrequency for a powerful one-two punch against cellulite and other troublesome issues.
This deep fractional treatment is a powerhouse for reducing the appearance of cellulite in areas such as the thighs, buttocks, and more, activating collagen and elastin production to remodel the skin and produce exceptional results.
Why Choose Morpheus8 for Cellulite Reduction?
If you struggle with cellulite, you know how difficult it is to eliminate on your own. Morpheus8's skin tightening, firming, and rejuvenating abilities are here to save the day! Morpheus8 minimizes cellulite without surgery and is suitable for a variety of skin types and tones.
What Does Morpheus8 Cellulite Reduction Feel Like?
Morpheus8 is a virtually pain-free procedure, designed to be as comfortable as possible for patients. Your Morpheus8 technician will apply a topical anesthetic prior to your procedure, ensuring your comfort.
When Will I See Morpheus8 Cellulite Reduction Results?
Morpheus8 works by triggering and increasing your collagen production, meaning you'll notice continuous improvement overtime, with significant results at month three. After six months, your final results will be evident.
Am I a Good Candidate for Morpheus8 Cellulite Reduction?
Morpheus8 is best suited for healthy non-smokers with realistic expectations about the outcome after treatment. What sets Morpheus8 apart is that it can be used on multiple skin types and tones, even deeper skin tones. 
Consulting with a Morpheus8 specialist is the best way to determine if this is the right treatment for your cellulite.
Where Is the Best Place to Get Morpheus8 Cellulite Reduction in Potomac?
Is cellulite getting you down? It's time to change that with the sensational Morpheus8 cellulite reduction treatment! Let us lift you up and help you achieve your aesthetic goals.
Contact our highly skilled team at 240-907-5009 to book your consultation at our beautiful Potomac office!