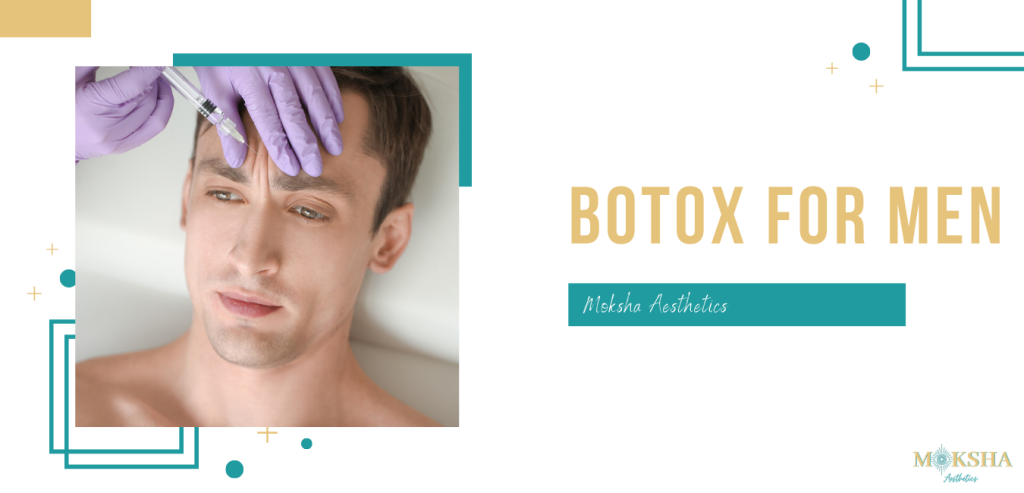 BOTOX FOR MEN IN POTOMAC, MARYLAND
Are you ready for the next step professionally or personally but want to look your best first? Boost your confidence and your appearance with Botox, the most popular non-surgical option for a more youthful look.
Thought it was just for women? Think again! Botox, or Brotox, is gaining popularity with men who want to look as young as they feel!
Why Choose Botox for Men as an Anti-Wrinkle Treatment?
Unlike surgery, Botox requires no downtime afterward because there's no recovery necessary.
That means treatment fits into even the busiest of schedules, and you can resume your regular day right after with no one needing to know the secret to your fresh look.
Botox leaves you with smoother, younger looking skin. You'll look refreshed, energized, and completely natural.
What Does Botox Feel Like?
You can relax while your cosmetic injection specialist treats your target areas. Most clients agree it's pain free! You may experience a mild stinging sensation as the needle is inserted or a feeling of pressure during the injections.
Afterward, you can resume your regular day and follow your specialist's recommendations for care.
When Will I See Botox Results for Rejuvenation?
Botox is fast and effective. You'll start to notice an improvement within three days and be able to see your full results in a week or two. It's also long-lasting.
You'll enjoy your youthful look for three to four months. Want to keep your new look? Simply schedule maintenance appointments before your results wear off.
Am I a Good Candidate for Botox for Men?
Tired of fine lines and wrinkles like crow's feet and forehead creases that make you look your age, or worse, even older than you actually are?
If so, and you're an adult in generally good health, you're likely a great candidate for Botox for men! To find out if Botox is right for your fine lines and wrinkles, talk to a cosmetic injection specialist. 
Where Can I Get Remarkable Results From Botox for Men in Potomac?
At Moksha Aesthetics, we offer customized treatment options so you get the look you want! To find out if Botox for men is right for you, contact us today at 240-907-5009 to book a consultation!