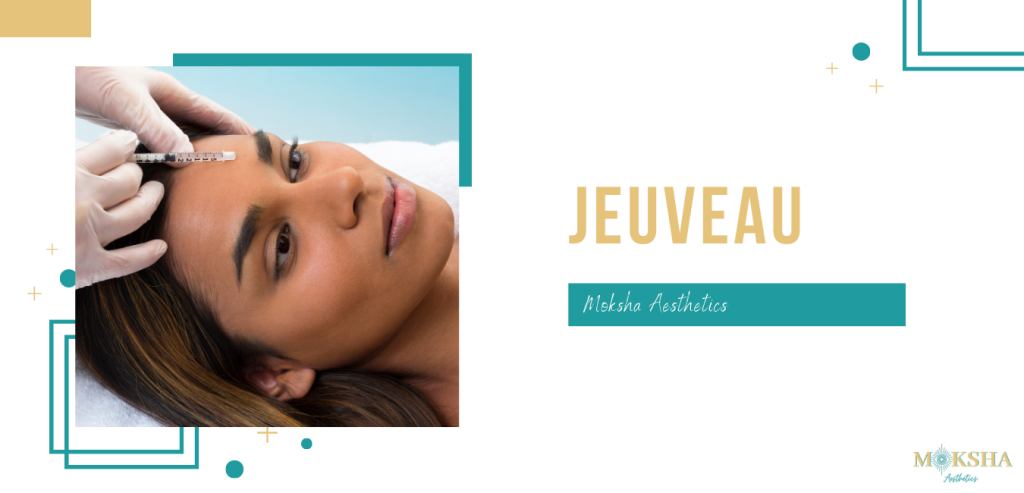 What Is Jeuveau™?
As a wrinkle fighting injectable botulinum toxin type A neuromodulator much like Botox®, Xeomin®, and Dysport®, Jeuveau™ has been FDA approved and safe for the treatment of wrinkles, small folds, and fine lines around the glabellar area or the space between the eyebrows and other facial areas.
Jeuveau™ has been well-known as an affordable alternative to Botox® with the hashtag "Newtox" and it's targeted to a more youthful patient groups, although it essentially operates in the same exact way as Botox® works it can be used for all demographics.
What differentiates Jeuveau™ from Botox® is that, due to the way in which it undergoes an innovative purification development process, Jeuveau™ can effectively provide safe, effective and long lasting results just as well as Botox®.
The difference is that this frown line treatment has a better potency than other wrinkle relaxers such as neuromodulators.
How Much Does Jeuveau™ Cost in Maryland?
The cost of Jeuveau™ depends on number of important factors, such as the area you're treating, the injector treating, and the number of units you may need to achieve the optimal results based on your muscle movements. 
How Does Jeuveau™ Work?
Like many other neuromodulator injectables, when injected into the target muscles, Jeuveau™ really works by effectively blocking any communications between the muscle responsible for dynamic facial wrinkles and a nerve.
By injecting Jeuveau™ in specific area, carefully placed into a targeted parts of the muscle by your Jeuveau™ provider, you can achieve youthful and natural-looking results.
It's an art form knowing exactly the correct amount of Jeuveau™ to inject, as it requires a delicate balance of the product and ensuring that natural facial expressions are maintained.
What Does Jeuveau™ Treat?
Generally, Jeuveau™ injections are FDA approved as a frown line treatment to relax moderate to severe glabellar lines, however we utilize them across the frontalis and other muscle groups.
These are the wrinkles that form between the eyebrows and lead up to the forehead. Jeuveau™ can also be injected to treat other unwanted wrinkles and overactive muscles of the face and neck, such as the following:
Horizontal forehead lines
Crow's feet
Bunny lines (nose wrinkles)
Wrinkles and fine lines around the mouth
Gummy smile
Pebbly chin (or chin dimples)
Platysmal bands (neck bands)